I met Angelé at an open house in the Los Gatos mountains that she was hosting and was immediately impressed by her professionalism and demeanor. After talking with her briefly, I noticed that she had a very good feel for the Los Gatos and Santa Cruz real estate market and that she was an excellent listener and quickly picked up on my real estate needs and preferences. Subsequently, Angelé sent me listings on properties that were always well aligned with my interests and preferences so I decided to meet with her and look at a few homes. Angele was very easy to work with and has a great feel for how much contact and communication is required. Soon Angelé found the ideal house for my partner and I in Scotts Valley and she made the offer process very straight-forward and helped structure an offer that was attractive to the seller even though we went in below their asking price, and our offer was accepted in less than a day. Angelé did an excellent job throughout the process of closing on the home, especially whenever an issue arose, including an excellent home insurance agent suggestion. The entire experience with Angelé was very positive and I would highly recommend partnering with her for your real estate needs in Los Gatos and surrounding areas. - Steve G



---


Angelé is a very professional, compassionate and knowledgeable agent. After a divorce, I was nervous about purchasing a home as a single mom, but Angelé took care of all the details. She put my worries at ease and worked to get the best situation I could have. She works tirelessly and is committed to serving her clients to the absolute best of her ability. She is not only an amazing agent, but a good person too who cares for her community. Angelé also sold my house that I had with my ex-husband after our divorce. I highly recommend her. -Heidi Parker
---


"Angelé is outstanding in every way. She's very easy to work with, enjoyable to work with, really knows her field, and is not only quick to respond to emails/phone calls but extremely thoughtful and detailed in her replies. We first met Angelé while browsing open houses, at that point we weren't anywhere near ready to buy. We voiced this up front, and Angelé provided insight on the spot rather than shrugging us off and even though we weren't pre-approved for a loan at that time, she kept us updated with alerts in our estimated price range to see what was available in our area. We kept our relationship with Angelé over the year, and when we finally were ready to buy a condo, both parties were so well prepared that we found something within less than 2 weeks and closed on the deal. She was very poised throughout this process; my fiance' and I never had any doubt of her abilities or professionalism." - Brittany & Christopher
---
Angelé was my husband's and my agent for our recent home purchase in the Bay Area, and she made the home-buying process easy for two busy tech professionals. We couldn't be happier with her help! We focused on buying a mountain home and found Angelé to be very knowledgeable of the different mountain areas and ins-and-outs of mountain living.
Angelé helped us through every step of the home-buying process, and was always very responsive in email and text when questions arose. In our first meeting, she took the time to get to know us and what we were looking for in a home, and always worked within our schedule and comfort level when we were deciding whether to buy or wait. Through her guidance we were able to understand and manage our responsibilities through the entire home-buying process and keep our stress level low. We would highly recommend Angelé to those looking for a home in the mountains! -Audra & Alex


---

My fiancé and I were fortunate to meet Angelé Price at an open house, and continued with her as our realtor during our home buying process. We could not recommend her highly enough! She was excellent to work with and helped us find the perfect house that was within our budget. She is extremely patient, explains every detail, warns against pitfalls, and gives her honest opinion. As a first-time home buyer, I was unfamiliar with the process and pretty nervous about making such a huge investment. Angelé helped us every step of the way. She took the time to really get to know us, in order to give us good, sound advice. Angelé also knows the mountain homes extremely well, as she grew up here, and was able to explain all the wonderful benefits and subtle quirks of living in the mountains. She showed us houses in both the valley and the mountains, so we could decide for ourselves. She truly appreciates her clients, and wants what's best for them. Her reputation as a realtor, her keen negotiation skills, and ability to present our case, convinced the seller that we were the right buyers even though we were far from the highest bidder. We were amazed that she was able to close the deal, but she did it! The escrow process when very smooth, she got the right contractors in quickly to address our concerns, and all the paperwork was in order well ahead of schedule. Thank you Angelé - The Hawkins Family

---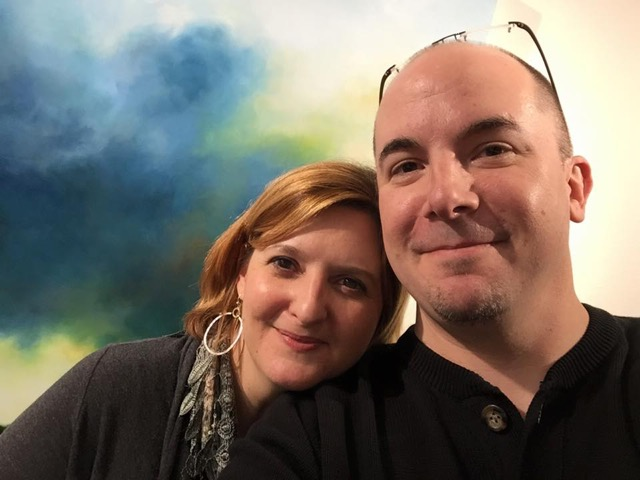 With a lot of money on the line, and the need to have a speedy sale due to a relocation and a contingency on another property, we looked for an agent with a lot of expertise to orchestrate the sale of our home. Angelé was the perfect choice. She walked us through a pricing strategy we would not have thought of, directed us in what to upgrade before listing and how to stage the house, and carefully guided us through the listing and open house timing. Her approach resulted in a massive amount of attention on the property, great traffic through the listing, multiple offers above both the listing price and our own expectations, and a successful, speedy closing. We couldn't have asked for better, more professional support, and would highly recommend Angelé to others.

Doug and Giselle Lawson

---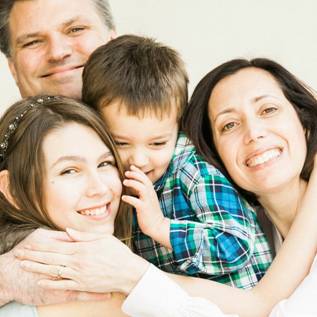 Angelé did a fantastic job helping us to both buy and sell a home. We were amazed by how quick and relatively painless the process was and how amazingly well we did in getting prices we wanted. She is a joy to work with and a true expert.
Elena & Oliver












---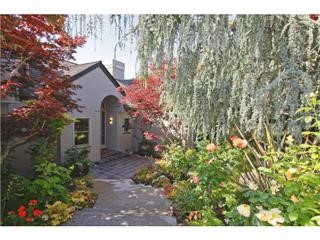 I highly recommend Angele'. She just helped us buy our dream house in Los Gatos, and her expertise was invaluable. We were in a competitive process, and this was the first property on which we had submitted an offer. I've been told by several people that it's very unusual to prevail in your first competitive bidding situation in this market. She helped us strategize successfully on the offer amount, and also enabled us to have a contingency for proper inspections of the property (despite the competitive process for the home). Although a competitive bidding situation can be pretty stressful for the bidder, Angele's calm, confident demeanor and great experience base provided the reassurance we needed.
Angele' was highly professional and responsive throughout, and she used her strong network of resources to help us complete inspections quickly - everything from a very thorough property inspector to an expert geologist to assess the hillside location and seismic risks. She even found a great contractor to evaluate the extensive decks on the home.
Once we were out of the contingency period, Angele' continued to stay very much on top of the process. Some agents might be tempted to change their focus to the next deal, but Angele' never lost sight of how important this transaction was to us as the buyer. Overall, we couldn't have been happier using Angele' as our agent.…
Robert Brown


---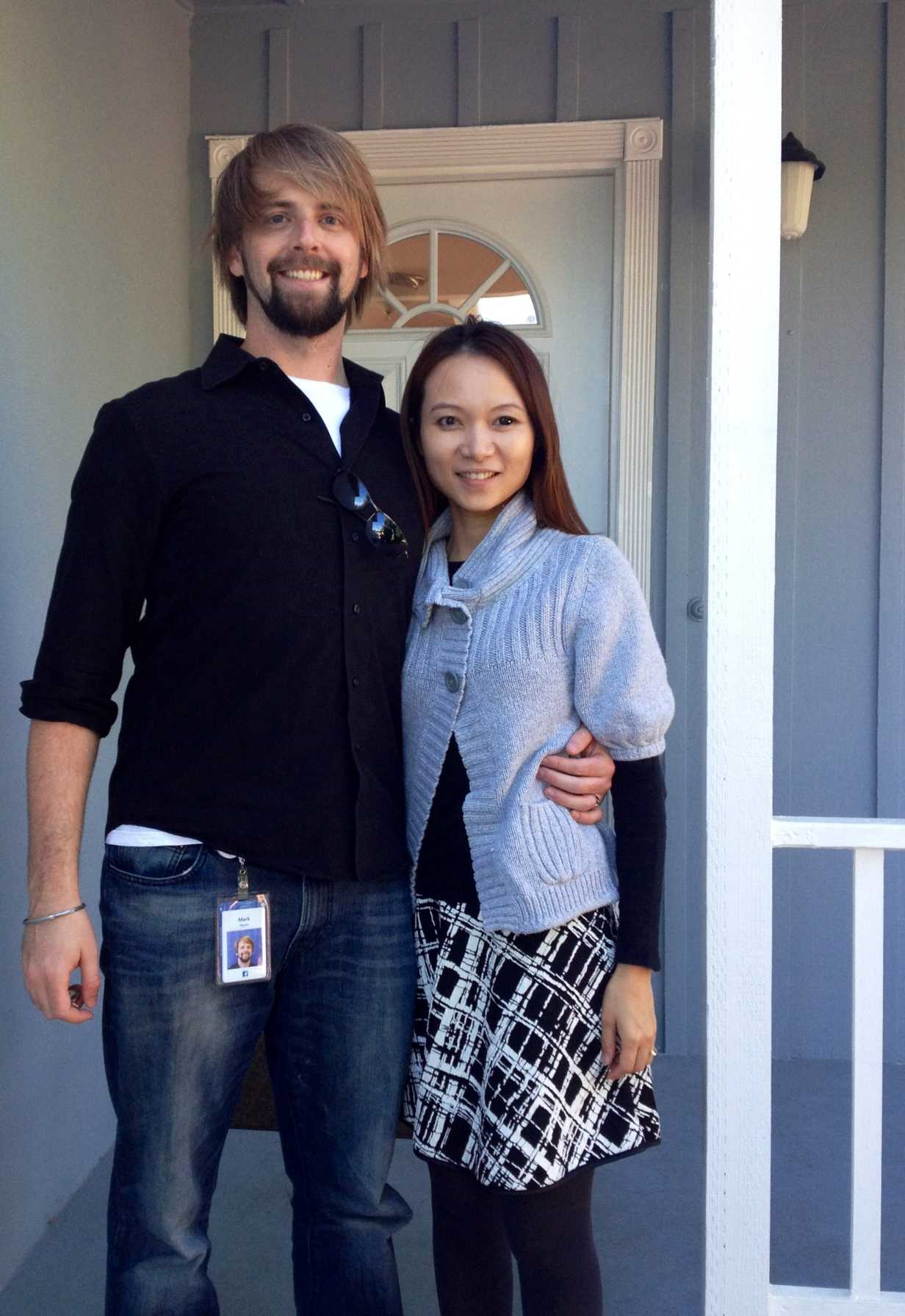 Angele' was great! She explained a lot of the difficult aspects of the process, and helped us find a home that was great for us. We'd heard horror stories of people bidding on 10 houses and always being out bid; Angele' helped us get the second house we bid on. We love it!

-Christine Xu and Mark Neyer
---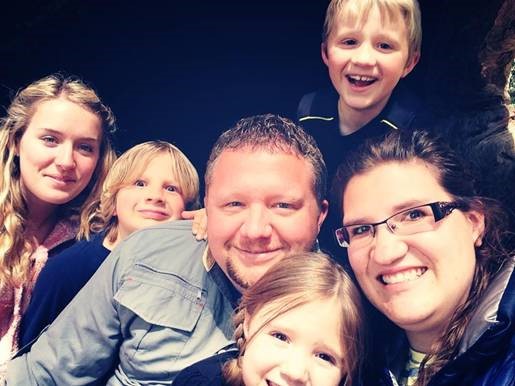 We met Angelé at an open house by accident and she immediately took us in! I can't say enough good things. I felt we were her only concern and to think she has other clients she's doing the same for. She's sweet, knowledgeable, and gets the job done."
-Tiffany and Brent McKee

---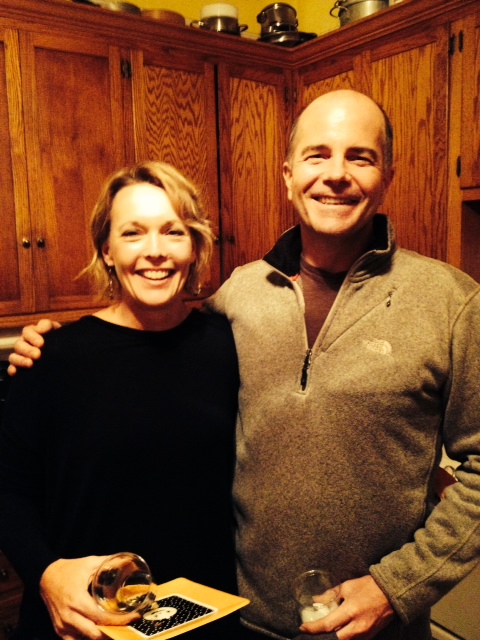 Ms. Price helped us sell our home. Her professionalism and knowledge were far superior to any agent we have used. In addition to her professional expertise, she provided creative input into staging and marketing our home. We received great offers on our home despite a down market which is due to her diligence and skill. We will only use Ms. Price in our real estate investments!
-Mitch and Danielle Yantis
---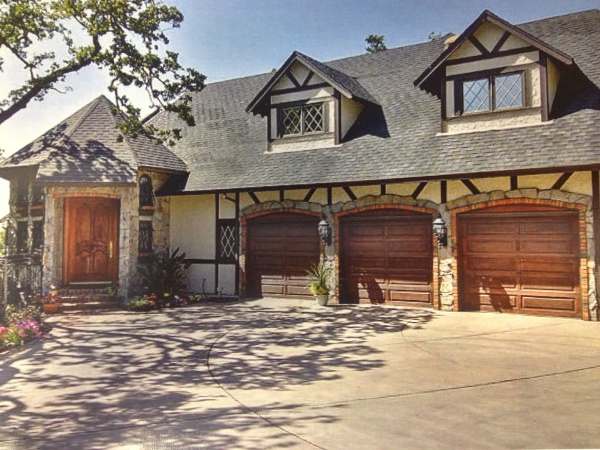 Angelé helped us in the sale of our home in Los Gatos and the purchase of our new home in Morgan Hill. We moved from a home we had built 30 years before to our retirement home and her help in finding the people to get our home prepared for sale and the details in working out sales strategy was invaluable. We were able to sell a very high end home efficiently and satisfactorily and make a smooth transition to our new home in a timely manner. I would recommend Angelé to anyone buying or selling a home. She is very easy to work with and a good listener and is efficient while paying attention to the details.
Wendell Sander
---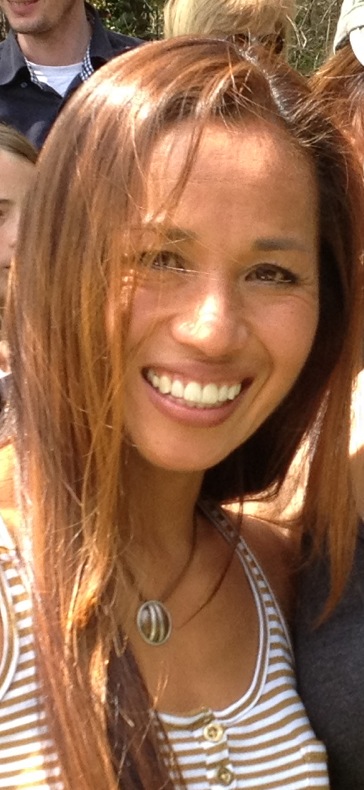 Angele did a fantastic job selling my elderly parents' home! I would highly recommend her to anyone looking for an agent who is not only professional and detail oriented, but caring and attentive to all your needs. As her client, I had high expectations and was very demanding, and she definitely delivered! She always took the time to respond to my numerous emails and telephone calls, even when she was on her vacation. From the beginning it was clear that Angele really knows the market and is well connected. She took great care of my parents by taking charge and responding to their every need. For example, since my parents had a cash flow problem, she took care to set us up with painters and vendors who were willing to accept payment after the house was sold, and supervised and followed-up with everyone to make sure everything was completed to our satisfaction. When we told her we needed to sell the house fast, she gave us a timeline that worked with our schedule and stuck to the timeline. Becaues Angele is up-to-date on all the latest technology, she spared no expense in agressively marketing my parents' house, from getting it professionally staged and photographed, setting up the virtual tour, sending out beautiful, colored postcards to the neighborhood, and scheduling a broker's tour and open houses every weekend until the house sold.
When we finally received offers, she brilliantly negotiated a great sales contract on my parents' behalf, including a 45 day rent-back at no charge so my parents weren't forced to move out immediately. Even after the sale, she dealt with the new owners and new agent to make sure that my parents received their full security deposit back. Angele definitely went above and beyond what is expected of a real estate agent. All I can say is, "she is amazing!" Definitely give her a call if you are looking to buy or sell your home.
Tamami Hansen
---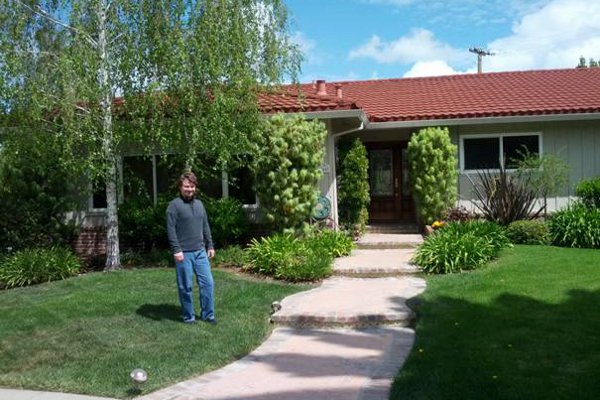 "I've worked with Angelé three times now: buying my condo, selling my condo, and buying my house. I can't imagine a better guide for showing me through the ins and outs of the real estate world. Representing me as both a buyer and a seller, Angele always finds exactly what I want, pays meticulous attention to detail, and translates everything into plain English."
Paul Wilcox, Cupertino


---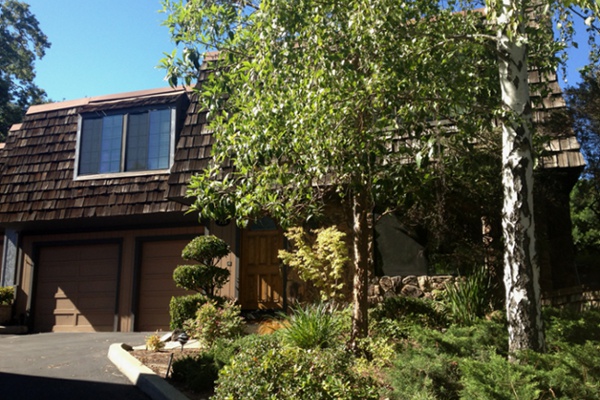 Angelé by far surpassed our expectations as our agent. During our transaction, when we thought we had no hope of finding anything that would fit our needs, Angele was always positive, tenacious and kept us grounded in reality. She is kind, gracious and understanding/respectful of our needs yet assertive and realistic when the rubber meets the road. She has a great handle on the market and we often relied on her judgment and market knowledge to get us through our house hunt and subsequent transaction. Angele delivers superior client service and has a way of making you feel as though you are her only client -- extremely detailed, responsive and was entirely on point in understanding what we were looking for. She also happens to be a good human being, and definitely the kind of person we hoped to have represent us in what is ultimately such a personal and important transaction. We have had no hesitation recommending her!
Louise and Dagan White, Los Gatos
---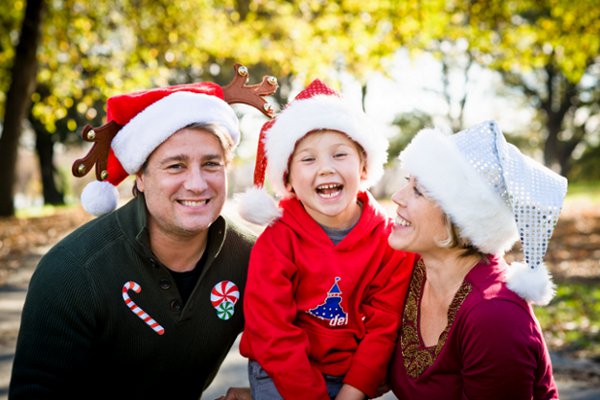 Angelé made buying our home during a very stressful time seem easy. Not only was she able to clearly steer us in the right direction in terms of the house were were to buy, she really took into consideration all aspects of our life as a working couple with a small child who would be changing schools. She made us realize options that we had never considered and in the end we are incredibly grateful and absolutely in love with our home and our new community! I could not recommend Angelé enough. She is a professional at her trade and knows the Los Gatos area better than anyone I've yet to meet.
Julia and Darian Patchin, Los Gatos Mountains


---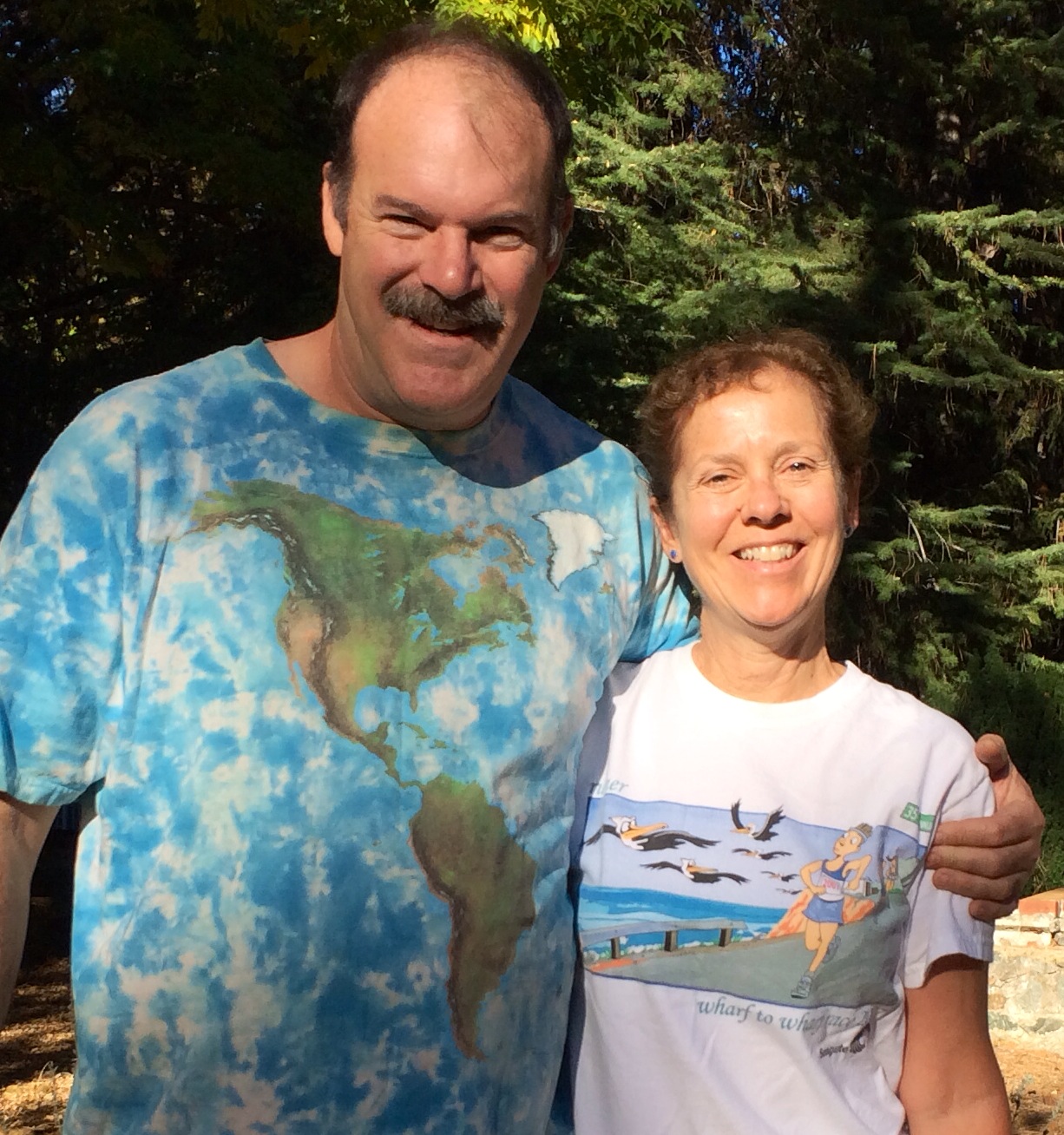 We were moving out of the area in July, and we had already purchased our new home. That meant we were paying two mortgages, so we needed to move fast to sell our Santa Cruz mountain home. Angele' was referred to us by a friend, and we are very happy we went with her! From start to finish, she was on top of every detail. She counseled us on exactly what to do (and what NOT to do) to make our home as appealing as possible. We followed her advice, and our house sold at an excellent price in just a few weeks. Angele' was a pleasure to work with -- knowledgeable, professional, and responsive. We highly recommend her, especially if you are buying or selling in the unique Santa Cruz mountain environment!


Katherine and Jim Dorsch


---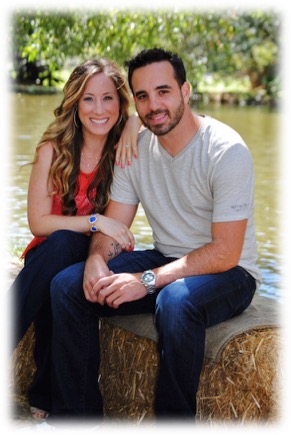 Angele' was a pleasure to work with. She made the buying process painless by providing quality service and staying on top of everything. She responds quickly to calls and emails and always finds time to show you houses you might want to view. She has many years of experience and can provide names of helpful and dependable resources for your home services. We would highly recommend using Angele' for all your real estate needs.


Mark and Jen Hill



---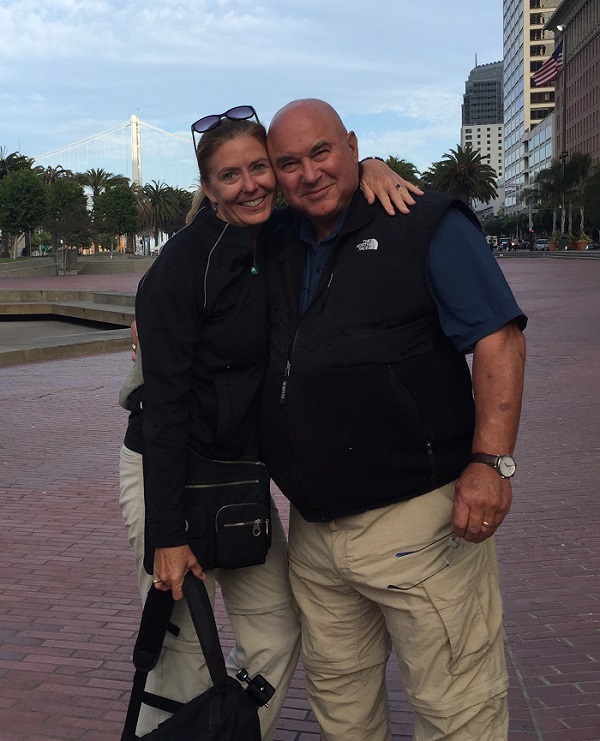 My wife and I sold our "big" home in Nov 2013 and sought to down size after our girls had gone to college. We worked with a previous realtor for almost 2 years without finding a home we liked. We were referred to Angelé by close friends and what a difference. When before we had few homes to look at, Angelé started sending us home after home. Angelé sought out our opinions on several to get an idea what we wanted and who we were. Then suddenly we got a call and went to see a house close by. It was exactly what we had been looking for. Angelé negotiated a deal for us, suggesting a couple of sweeteners for the offer and we got the house! Angelé was there for us during the inspection and loan process. She was the very best! Angele's style is informative, and honest. She does what she says she is going to and without a doubt was working hard to find us the home we were hoping to find. lf you want a realtor who has your best interests at heart, one who will work hard for you and be there throughout the buying process, you could not do better than to work with Angelé.


Michael and Jenny Hubbert



---
After interviewing a number of agents based on friends' referrals, we decided to go with Angele' Price to list our home. During our initial interaction, it was quite clear that she had done a fair amount of research in advance to understand the overall market in our neighborhood, our house's competitive positioning, and a realistic assessment of what price we would get. She was very prescriptive in terms of what we needed to do to our house in order to get top dollar and focusing on the highest ROI improvements (in our case, painting the kitchen and the upstairs, refinishing marble counter tops, and replacing the carpet in one bedroom) vs. spending money unnecessarily. Angele also arranged and project managed all of the contractors for us which was invaluable. We had an unexpected family emergency and had to leave for several weeks the day before the painter was due to start and Angele was able to get all of the repairs/updates done, get the house staged and on the market. Throughout this entire process, Angele was fantastic about communicating with us and letting us know how things were progressing, what was still outstanding, and keeping everything on track. We ended up accepting one of the offers above asking price approximately a week after the house went onto the market. Angele is fantastic and if we were staying in the Bay Area, I would totally use her to find our next house.


The Parker Family



Address
16268 Los Gatos Blvd.
Los Gatos, CA 95032
DRE#
:
01187585